Some dealerships offer limited warranties on their pre-owned and used cars. Other dealerships don't offer any type of warranty on their used cars. Luckily for you, we here at LUV Toyota offer a full package that will keep your car running longer and stronger. Here's a peek at the Shults Limited Lifetime Engine Warranty, a plan designed for drivers.
There are plenty of things that can go wrong in your car's engine. Whether the fuel pump goes out or a rod shoots through the engine, odds are that engine repairs are ultimately going to be costly. If you have the Shults Limited Lifetime Engine Warranty, both of those repairs and all those in between are covered.
Your engine's health is no joke. Without it, you're stuck at home or on the side of the road. Some of the components the warranty covers includes the cylinder block, water pump, oil pump, engine mounts, push rods, camshaft, and crankshaft.  If it's in the engine, it's covered. That includes the small things, like bolts, seals, and gaskets, as well.
If there's a problem, our service team will take care of it. In addition to covering used and pre-owned cars, the Shults Limited Lifetime Engine Warranty also covers new cars. Used or new, you can drive with peace of mind knowing your engine is covered as long as your car lives.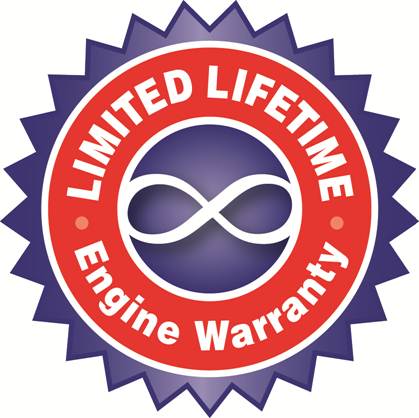 The Limited Lifetime Engine Warranty covers items such as:Water Pump, Fuel Pump, Oil Pump, Harmonic Balancer, Valve Covers, Engine Mounts, Cylinder Block, Piston, Connecting Rods, Crankshaft,  Camshafts, Timing Chain or Belt, Valve Springs, and Push Rods.