Toyota vehicles not only come in a wide variety of trims, colors, and special editions packages, but they also come equipped to work with an enormous array of Toyota accessories.
Whether you're looking for something to add convenience, make each trip a bit more fun, or seriously increase your vehicle's protection, there is a Toyota accessory that will work perfectly for you.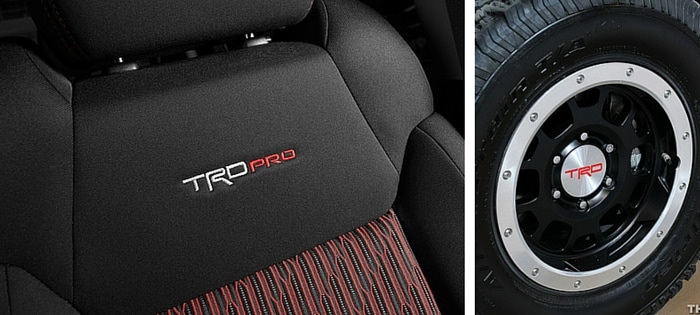 While there are many Toyota accessories that apply to all current Toyota models, there are countless accessories specifically designed for certain vehicles - especially in the safety category where you can get everything from easy runner steps for your truck and even a first aid kit. 
Of course, all of the different vehicles come with unique accessory packages, such as the Protection Package, Preferred Accessory Package, and Four Season Floor Mat Package that are available for the Toyota Camry.
The Toyota Key Finder is one of Toyota's most popular accessories. It's an app that allows you to locate your "lost" keys from up to 60 feet away. This will make the days that you are running late and can't find your keys a thing of the past. 
To learn more about any of these accessories - or to check out one of our many great available Toyota models - contact or visit us at LUV Toyota. We can order you any Toyota accessory or part from a remote starter to a towing package for your truck, and even install it for you if you're not comfortable doing it yourself. Simply come by our dealership at 880 E. Main Street in Bradford, PA or give us a call at (888) 437-9951 and we will help you get the perfect new accessory for your car.